Phoenix is known for it's super hot temperatures in the summertime and year-round warm weather. Arizona's heat is very dry so it is imperative to stay hydrated. There are tons of hikes and activities you can go do in Arizona as well as many affordable places to stay, especially in the Summer.
Things To Do
Pinnacle Peak Hike
The Phoenix Zoo
Scottsdale Quarter
Wet N'Wild Waterslides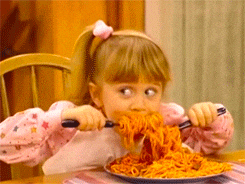 Restaurants
The Herb Box
7134 E Stetson Dr #200, Scottsdale, AZ 85251, USA
ZinBurger
15257 N Scottsdale Rd F150, Scottsdale, AZ 85254, USA
The Stand
3538 E Indian School Rd, Phoenix, AZ 85018
Sushi Roku
7277 E Camelback Rd, Scottsdale, AZ 85251, USA
True Food Kitchen
15191 N Scottsdale Rd Suite 101, Scottsdale, AZ 85254, USA
Weather
Summer: 28 - 41 degrees Celsius
Winter: 7 - 20 degrees Celsius
The Arizona heat can be very extreme in the summer, but if you can handle it, then you will get cheaper accommodations during those times.
IMPORTANT NOTES
Monsoon Season is from June 15th until September 30th. Monsoons include high winds and lots of rain.
Haboobs - this is basically a gigantic dust storm. It has violent winds and brings in sand from the desert. It is important to stay indoors during one of these.